Beyond Punch Cards
Acknowledging the craft traditions of the Desert Southwest, Beyond Punch Card: Innovative ways old and new technologies interlace each other challenges the common perception of how textiles and technology can facilitate together new ways of existing.
Exhibition curated and produced with Francesca Rodriguez Sawaya.
Beyond Punch Cards was an official satelite exhibition for the CURRENTS New Media Festival 2019.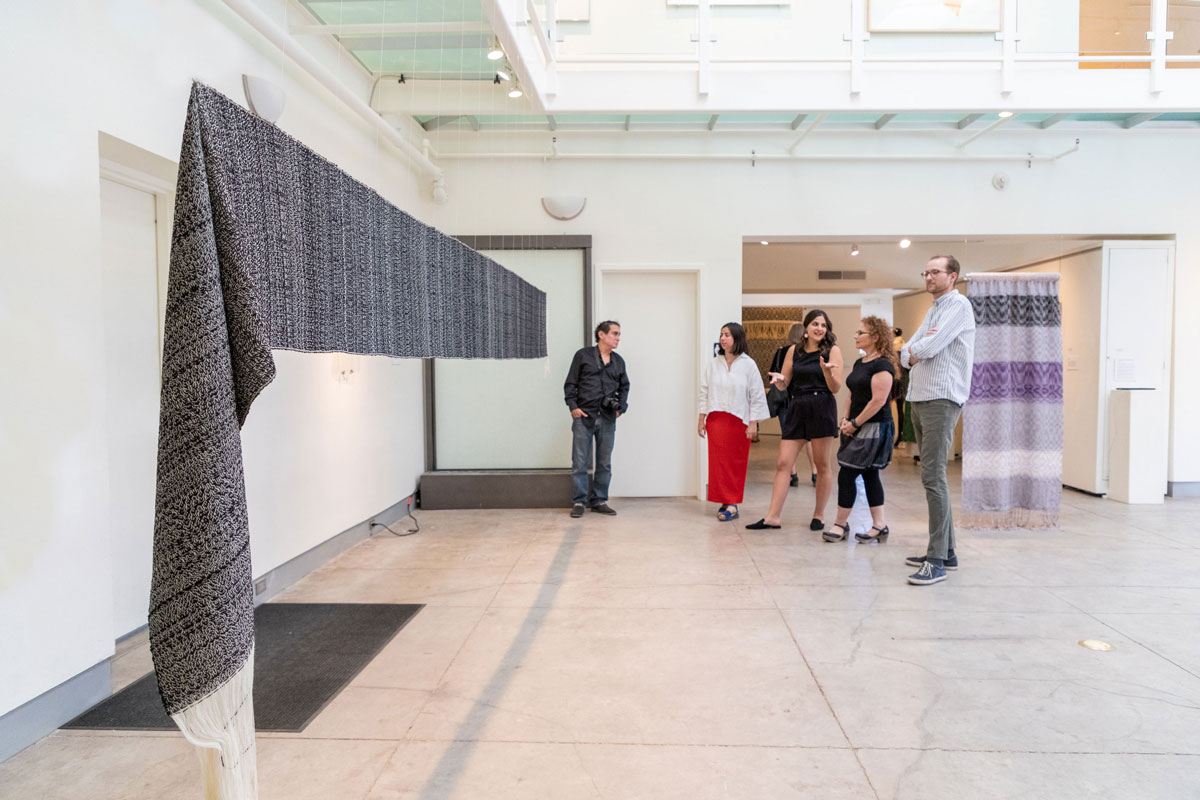 Part of the public programs around the exhibition included a collaborative, live-knitting performance by artists Yvonne Martinez and a conversation with artists, designers and educators about the importance of the textile tradition in New Mexico, how craft-making is supporting the learning process for new technologies and what is the future for textile conservation and craftsmanship.
During the 2019 summer, 12 pieces by 10 artists were showcased at Santa Fe based contemporary art gallery form & concept. The majority of the work was selected through an online open call, in order to expand and connect different artistic communities that are working in the intersection of these practices.